Province Flemish-Brabant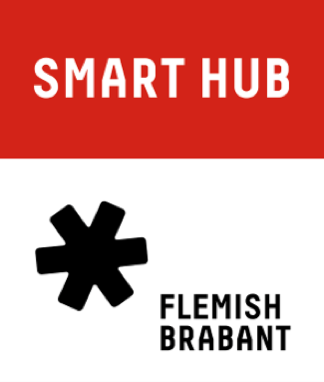 Smart hub: Flanders Pharma Hub
This cooperation by Voka Flemish Brabant, Brussels Airport, Nallian, VIL and Air Cargo Belgium is established to meet the needs of the pharma industry: improve the worldwide logistics distribution process and make this process transparent while promoting Brussels Airport as the preferred pharma gateway.
https://www.smarthubvlaamsbrabant.be/projecten/flanders-farma-hub
1. Airside Pharma Transporter or "Pharma Dolly": A transport trailer, pre-conditioned at the correct temperature, in order to hold pharmaceutical shipments within the correct temperature limits during transportation between warehouses and aircraft. This innovation at Brussels Airport is a European first!
https://www.smarthubvlaamsbrabant.be/projecten/flanders-farma-hub
2. Pharma Quality Dashboard: A dashboard to create insight in the overall quality of pharma shipments. The dashboard consists of a company-specific dashboard per stakeholder (shippers, airlines, forwarders and ground handlers) and a benchmark dashboard on community level. The quality performance is based on the number of non-conformities following the IATA CEIV Pharma Acceptance Checklist.
3. Slot Booking Application: A web-based application that controls the process of freight delivery or pick-up at the gates of the Forwarder's or Ground Handler's facilities. The application makes it possible for the booker to request a single or recurrent time slot at a specific facility.
Europe: Horizon 2020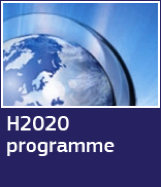 Horizon 2020 is the biggest European Research and Innovation programme ever with nearly €80 billion of funding available over 7 years (2014 to 2020). It promises more breakthroughs, discoveries and world-firsts by taking great ideas from the lab to the market.

clusters20.eu


Clusters 2.0 project: "Open network of hyper connected logistics clusters towards Physical Internet" Clusters 2.0 is to leverage the full potential of European Logistics Clusters for an efficient and fully integrated transport system in Europe and demonstrate the scaling effects for the companies collaborating within logistics clusters. This project has received funding from the Horizon 2020 programme and will provide solutions from four development streams:

Establish CargoStream as open Pan-European community approach of shippers to scale supply chain efficiency through bundling their regular transportation demand with other shippers and to favour intermodal alternatives.
Develop New Modular Loading Units and innovative handling and transhipment technology to accelerate handling processes within clusters for road and intermodal modes.
Implementing a first of a kind prototype on a Cluster Community System for standard message and information exchange and asset management within logistics clusters.
Develop governance models introducing the role of a neutral agent that will form the basis for new collaborative business models building up on the work of the FP7 project CO3.

CLUSTERS 2.0 will provide a toolbox for future logistics including large scale IT applications establishing and facilitating collaboration within and across logistics clusters. The consortium consists of 29 partners from 10 European countries and Switzerland. ACB will contribute to working package 3 (symbiotic network of logistic clusters), 4 (New Modular Load Units and Automatized Transhipment), 5 (living labs) and 6 (Evaluation and impact assessment). Project starts as from 1/05/2017 until 30/04/2020.